This year's KBIS (The Kitchen & Bath Industry Show) just came to a close and we wanted to share our takeaways here on this blog. The KBIS is North America's largest trade show dedicated to all aspects of kitchen and bath design and took place from Jan. 21-23 at the Las Vegas Convention Center. With the expansive show floor filled with the freshest designs from over 600 leading brands, it is a one-stop shop providing attendees and exhibitors the ultimate destination to network, exchange ideas and build their businesses.

Bathroom Design Trends
2019 was a big year for matte black fixtures as a kitchen & bathroom trend, and 2020 will be no different. What makes the matte black color unique is that when applied to the right fixtures, it will provide a nice contrast to the white walls and tiles found in most bathrooms.
Dark black finishes are still gaining traction in the kitchen. Beyond appliances, such as Bosch's previously launched black stainless-steel suite, black is now spreading throughout the rest of the much-used room. At KBIS, Caesarstone introduced three ink-hued quartz surfaces in its new Dark Collection, while Brizo opted for a more shadowy gloss with its new Brilliance Black Onyx finish, available for the wabi-sabi-inspired Kintsu Collection. Also of note was Fisher & Paykel's all-black kitchen suite, the soon-to-be-available Minimal appliance series.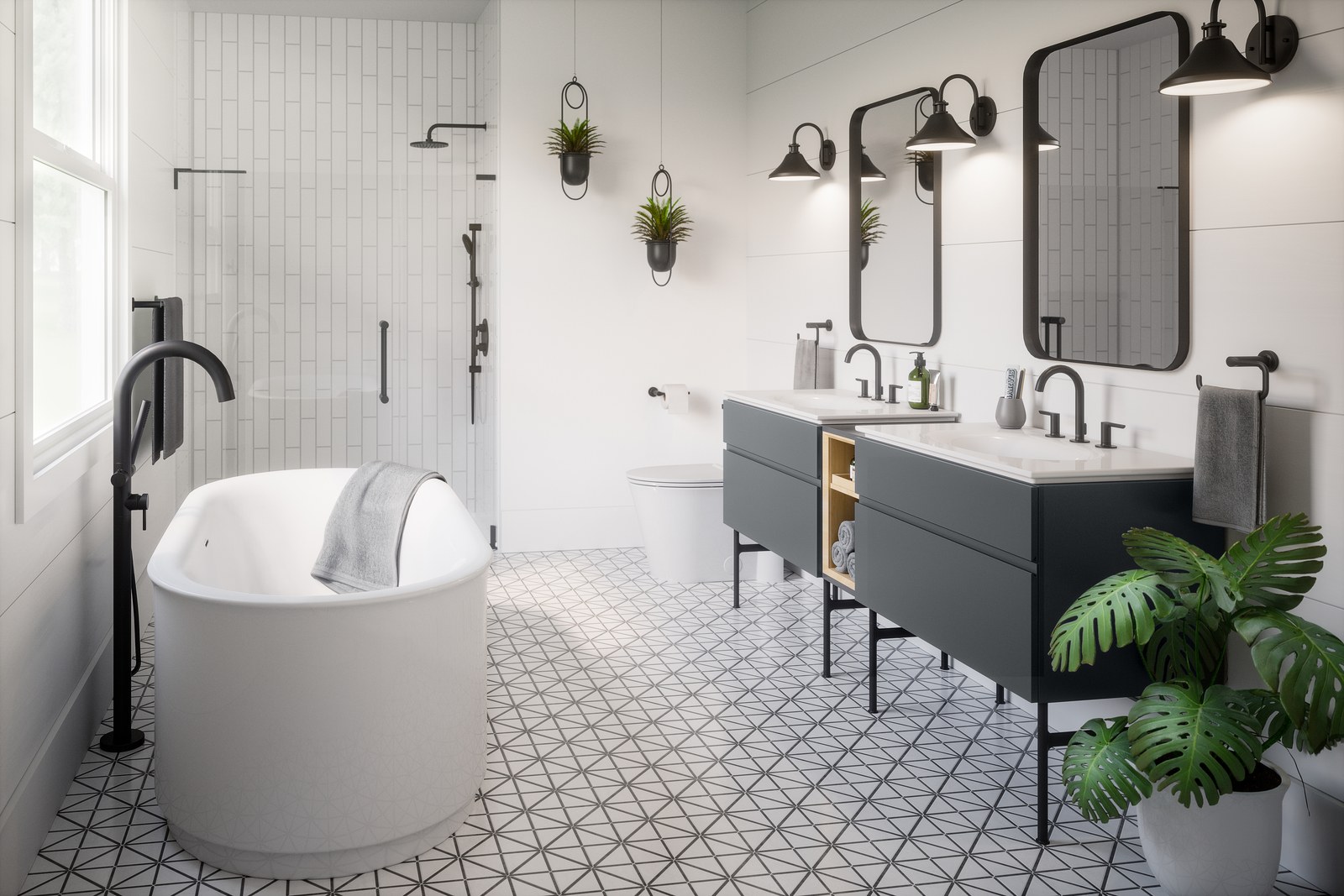 Technology in the bathroom
Technology is everywhere! From kitchen faucets to showers and toilets, smart technology is being incorporated everywhere.
Moen debuted their U Smart Faucet and it is really awesome! With the U by Moen Smart Faucet, you have the ability to control your kitchen faucet with your voice, a wave of your hand or traditional handle controls. The most tantalizing feature for us was the ability to create personalized presets – including the water temperature and flow rates. We especially liked this feature for multi-generational homes that have small children and the elderly living under one roof – not to mention the precise measuring abilities for those just learning to work in the kitchen or even the expert bakers who maybe can't read small print on measuring devices as well as they used to.
Moen doesn't stop there, they also have the U by Moen Smart Shower that was debuted at KBIS 2019. It is basically the same technology, just for your shower – allowing morning routines to be set, limiting certain users shower time and monitoring water consumption.
We fully expect Moen to continue to expand their Smart Home technology in the coming year.
Sustainability
Home owners are looking for sustainable materials to incorporate into their home more than ever. As the market continues to grow in the first time home buyer segment, millennial's are very cognizant of their impact on the environment. They are more interested in functional, efficient, and sustainable products than the social status that comes with certain high-end items. Counter tops that provide the effortless use of granite, without the harsh impact to the environment and price tag were a popular talking point for many exhibitors. Wood look flooring without deforestation is also a growing trend. Durable flooring with the warmth of natural wood was prevalent throughout the show floor.
If sustainability is your thing, be sure to check out our
Folding Teak Shower Seat
and the
Horizon Teak Grab Bar by GreatGrabz
.
The Horizon teak bar offers environmentally correct customizable elegance through sustainability harvested teak and features interchangeable mounts in 5 finishes.
Overview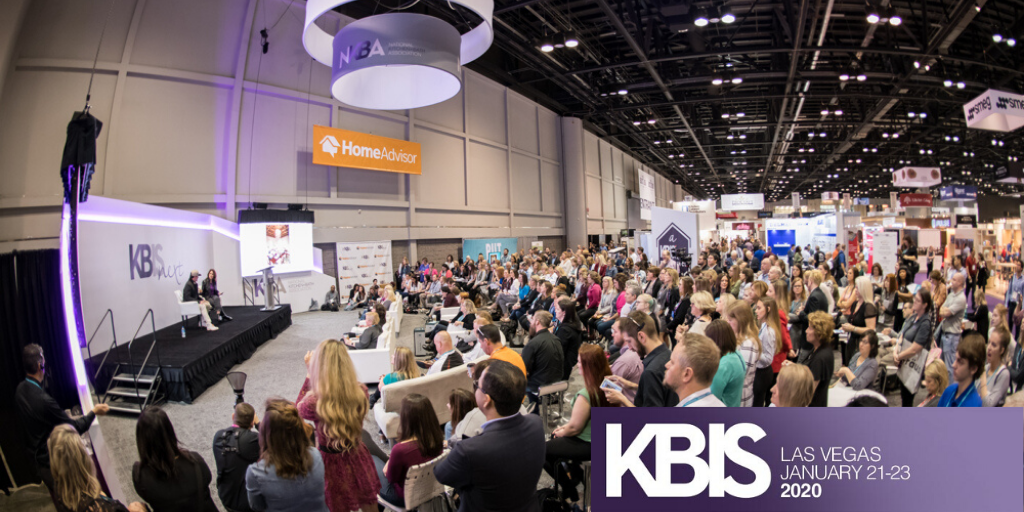 We expect to see a healthy split between the matte, brushed, and polished finishes going forward in 2020. Matte Black and Brushed Gold appeared to be stealing the show, but given the abundance of polished finishes – including the new polished nickel – we won't be surprised if the classic clean look of polished fixtures makes a resurgence. Sustainability and Efficiency will be at the forefront of remodeling projects for 2020. Technology is no longer fenced it – it is everywhere within the home!
Be sure to get in touch with us via social media and sign up for our newsletter to stay up to date on more helpful content relating to ADA compliant bathware and aging in place.