When someone says Aging in Place, what the heck are they talking about? Well, its no secret that we're all getting older and most of us want to live in
our
homes until our time here is finished. That, my friends, is Aging in Place – aging gracefully in your own environment, surrounded by your things and memories. As we get older and life throws its punches, we may have to alter our homes to make them livable for our new normal. While we can't all afford a major home renovation, there are a few things that can be done to extend the time we have to age in our homes. The five things below are easy, cost effective upgrades you can apply to make your home more suitable for growing old(er).
1. LED Lighting
Let's face it, our eyes tend to be the first place we all see signs of the dreaded "O" word – OLD. As our vision diminishes, we throw aside life's little pleasures of candlelit dinners or reading in a cozy corner for well lit hallways, kitchens and bathrooms. Consider changing out your current light bulbs for a brighter, but a pleasing hue, wattage of LED bulb. These little doo-dads can last a lifetime, literally, and are cost effective on your power bill.
2. Lever Door Handles and Cabinet Pulls
Consider changing out all of your current door and cabinet knobs for lever door handles --your carpel tunnel, tennis elbow or arthritis (sometimes referred to as "Uncle Arthur") will thank you. These lever shaped handles or pulls allow you to open doors or cabinets without requiring gripping strength or dexterity to turn or grasp a knob (pain free). It's the little things in life that bring the best joy!
3. Single Lever Faucets
Much like the door handles and cabinet pulls, this small change can make a large impact on your usability in your kitchen and bathroom. The single lever faucets allow for single hand (or arm when you have hands covered in flour) control, without gripping or wrist turning, and make it easier to adjust the temperature.
4. Rocker Light Switches
Admittedly, this one is not considered ideal, but it is probably the most cost effective. Switching out the traditional toggle light switch for a rocker (insert air guitar solo here) or a push button switch is thought to allow you to turn the light on easier with diminished vision and range of motion. There are several styles of rocker switches that are lit, have dimmers, or even connect to Alexa so the options are no longer limited to a standard white or almond option like the days of old!
5. Handheld Showers
Who doesn't love handheld showers! Anyone who has to wash children or dogs can tell you that these things are worth their weight in gold! Adding a handheld shower to your existing shower system (or finding a new spa shower set up on any major etailer) is an easy way to ensure you get to age in your home. Daily hygiene is super important and as we age, we may not be able to stand under our standard shower to bathe. Adding a shower seat at the back of your tub may only complicate things since the angle of your shower head might not go low enough to keep from waterboarding yourself.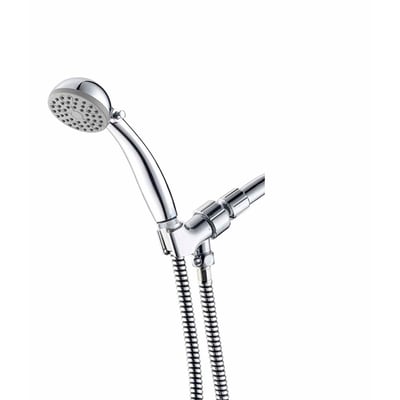 A hand shower allows you to hold your shower head in your hand hence the term hand shower. Most are connected with a 60 inch hose to the water supply which is more than enough length to allow you to use the shower while seated. Many options have a holder that allows you to set the shower down while shampooing or washing up. Plus it makes a great bathtub sprinkler for entertaining kids or grandkids!
We hope that the upgrades outlined above give you some ideas on small changes you can implement to make your home livable for the long run – for Aging in Place. Nobody wants to get old but everyone wants to stay in their own home and small upgrades like these can make that a real possibility. For the record, always consult a licensed professional when dealing with plumbing or electricity – don't just watch YouTube videos to figure out how to do it yourself! Somethings should not be DIY.
Be sure to get in touch with us via social media and sign up for our newsletter to stay up to date on more helpful content relating to ADA compliant bathware and aging in place.