If you run a business or facility, you're probably familiar with the term "ADA compliance." If you aren't familiar with the term, ADA is short for the Americans with Disabilities Act.
ADA Compliance
ADA compliance is adhering to the regulations and enforceable accessibility standards outlined by the Department of Justice in conjunction with the Americans with Disabilities Act of 1990.
These guidelines are not optional. The Americans with Disabilities Act is a civil rights law, established at the federal level, that prohibits discrimination against people with disabilities.
These standards outline all building requirements that allow ease of access to anyone with a disability. Many guidelines fall under the umbrella of the ADA that must be considered when designing a commercial bathroom layout. The ADA bathroom layout guidelines are designed specifically to ensure people with disabilities have appropriate space and access to use public restroom facilities.
Commercial Bathroom Design
The ADA outlines the overall layout, spacing, and design of commercial bathrooms. These includes specifications for:
Minimum and maximum heights for grab bars, sinks, toilets, and dispensers
Number of grab bars required for each handicap-accessible stall
Turning radius required to deem a stall handicap accessible
Force required to use the faucets, flush toilets, and open/close stall doors
As a property owner or facility manager, learning how to become compliant with ADA regulations could save considerable time & money, while ignoring regulations could result in a heavy lawsuit.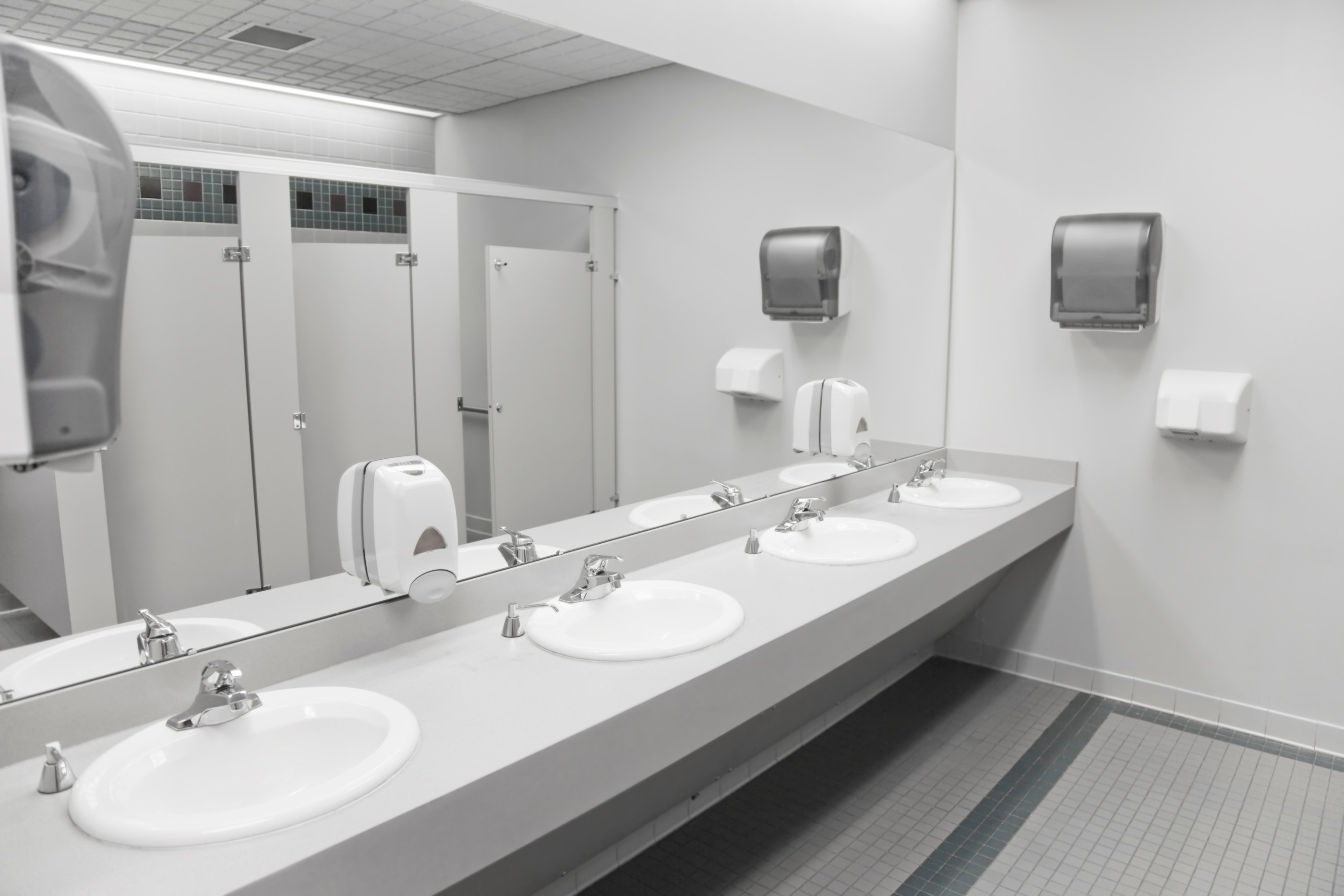 To sum it up, these compliance standards essentially regulate 100% of the commercial bathroom design to ensure accessibility to everyone.
Don't forget to read up on the complete guidelines on the ADA. Also, be sure to reach out to us here to see how CSI Bathware can provide the ADA-compliant bathroom products and accessories you need for your commercial bathroom design.
Be sure to get in touch with us via social media and sign up for our newsletter to stay up to date on more helpful content relating to ADA compliant bathware and aging in place.