At CSI Bathware, we strive to stay on top of industry trends and offer our customers the highest quality ADA compliant bathware in the market. With that being said, we are excited to announce the launch of our newest model of wave grab bars.
The wave shaped grab bars have long been a favorite from our customers and we're excited to be able to finally offer a right hand option in addition to our left hand option. We take customer ideas and inquiries seriously, and the design update to include a right and left curved option is a direct result of inquiries from our customer base.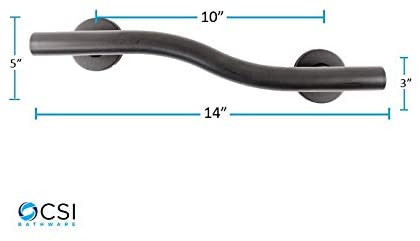 Product description
The CSI Bathware Right Wave Shaped Grab Bar provides a stylish alternative to the standard grab bars readily available in today's market. The gentle wave shape provides sturdy, multi-level support and matches seamlessly with our right hand version to provide multi-wall support. With a stylish finish and supportive design, this ADA compliant grab bar supports up to 500 pounds, accommodates a wide variety of abilities and blends seamlessly with almost any decor. Each grab bar includes the necessary mounting hardware that allows for easy, secure installation. And thanks to its durable care free construction, this grab bar will provide lasting performance year after year.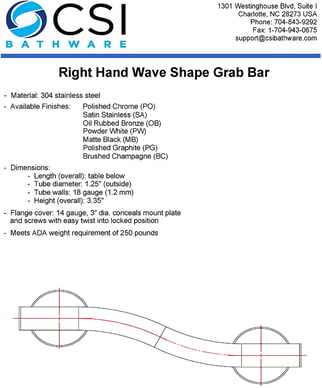 Product Details:
SUPPORTIVE DESIGN: Wave-shaped grab bar provides multi-level support and is compatible with our right hand version for seamless design on multiple walls

FUNCTIONAL AND SAFE: Fully ADA Compliant grab bar

STYLISH FINISH: Twist-on flange covers and on-trend finishes coordinate with any project

FREEDOM AND INDEPENDENCE: Supports 500 lbs when properly installed

CARE FREE: Made of rust resistant, sturdy 304 stainless steel tubing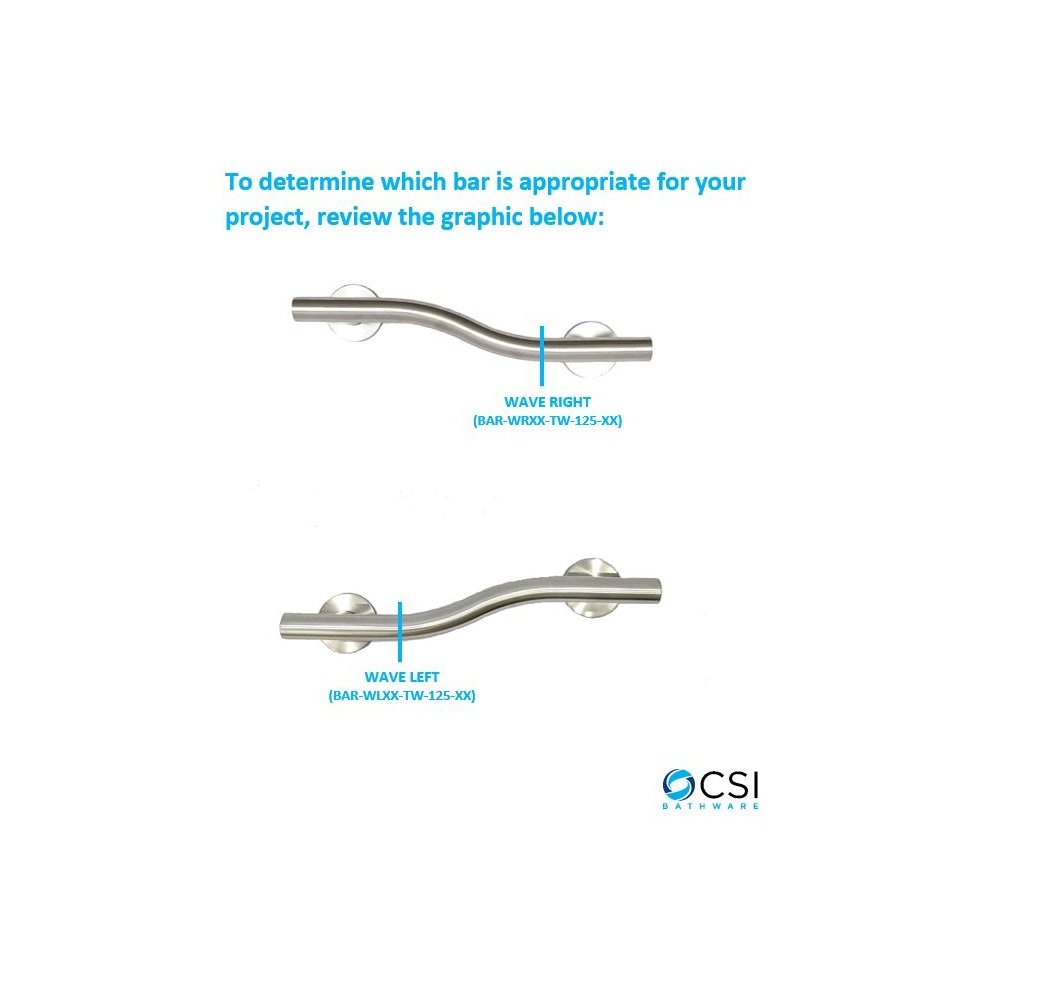 Be sure to get in touch with us via social media and sign up for our newsletter to stay up to date on more helpful content relating to ADA compliant bathware and aging in place.