This week, CSI Bathware donated 200 premium polyester shower curtains to TROSA Inc, a licensed treatment facility helping individuals with substance use disorders become healthy, productive members of their communities and families.
TROSA Inc, is an innovative, multi-year residential program that empowers people with substance use disorders to be productive, recovering individuals by providing comprehensive treatment, experiential vocational training, education, and continuing care.
Listen to what Mike McLawhorn, Senior Manager at TROSA has to say about how CSI Bathware's donation of 200 premium polyester shower curtains helped his organization below.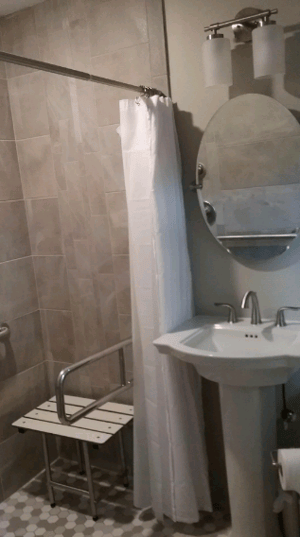 "TROSA is a very grateful recipient of the donation of shower curtains from CSI Bathware. The donation came at a critical time for us as we are renovating several buildings that are cornerstones of our main campus. We will also be incorporating the curtains in the opening of our new women's facility this year, and our planned expansion into Winston Salem, NC next year. In a busy world, it's not always easy to get someone to listen to us, so it's the exception and not the norm when someone at a company gives us their time. Fortunately for us, CSI Bathware turned out to be the exception, they not only provided us with a generous product donation but really took the time to get to know our organization. CSI responded quickly, provided excellent customer service, and thoughtfully provided us with the best possible donation of high-quality curtains to suit our needs."
If you'd like to help make a donation to TROSA, they are seeking in-kind donations of products, materials, supplies, and equipment in the following categories: food & beverages, clothing, health & beauty, medical, cleaning, moving, landscaping and lawn care, office, construction, and automotive.
TROSA accepts items of all types, as long as it is in good condition, usable or sellable. They are also offering free donation pickup for large items - click here to learn how you can help:
Be sure to get in touch with us via social media and sign up for our newsletter to stay up to date on more helpful content relating to ADA compliant bathware and aging in place.