While life in an assisted living community can be convenient as well as luxurious, 80 to 90 percent of people actually prefer to reside in their own homes for as long as possible as they age.
Although it may be intimidating to consider aging in your own home if it wasn't designed for long-term care, there are many options, both temporary and permanent, that can help you stay in your home well past retirement.
Read on for 5 simple home updates that can help you or your loved ones maintain independent living safely and comfortably.
These changes can be made all at once with a major renovation or gradually as the needs arise. Because this list is not comprehensive, it's best to also consult with a Certified Aging-In-Place Specialist.
Zero Entry Shower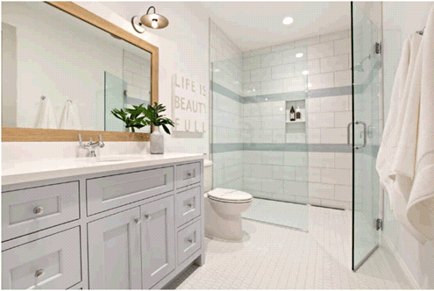 Photo source: CHC Design https://chc-design.com/
Zero entry showers have no ledge to step over, meaning they prevent accidents like tripping or falling while getting in and out of the shower. They can be installed in just about any bathroom and can even be wheelchair accessible if needed. Aside from being one of the safest ways to bathe, it also offers a sleek, modern appeal that's becoming an increasingly popular design trend.
Wall Support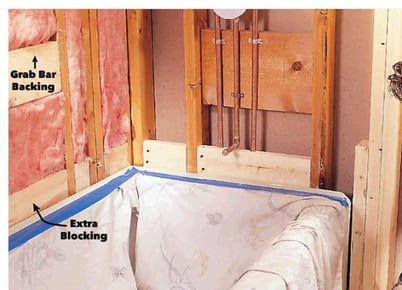 Bathroom safety accessories like grab bars and wall mounted shower seats can ensure stability and alleviate safety concerns in the bathroom. Whether building or remodeling your home, it's important to make sure your walls can provide adequate support in places where grab bars and shower seats would be needed. Common places include:
Beside the toilet
At the shower/tub entrance
On the back wall and the wall opposite the faucet of the shower/tub enclosure
Bathroom safety accessories come in a wide variety of styles, lengths and finishes, so you can choose the option that best complements your decor preference.
Widen Doorways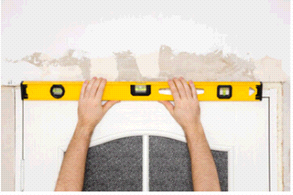 Those aging in place may eventually rely on mobility aids to navigate through their home. Yet many existing doorways can be too narrow to accommodate a walker or wheelchair.
Widening doorways with 36" doors adds valuable inches for using walkers and wheelchairs more easily while reducing fall risk, making life safer and more convenient.
Levered Door Hardware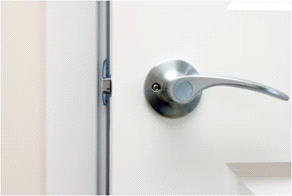 For those with deteriorating flexibility in their hands, tasks like opening and closing doors can be a challenge, and impede mobility in the home.
Swapping out round door knobs for easy-to-open, push-down levers is a great, low-cost way to immediately impact your home's accessibility; making doors much more convenient and virtually stress-free to use.
Levered door handles also come in a variety of attractive options, making it easy to coordinate with any decor.
Adjustable or Handheld Shower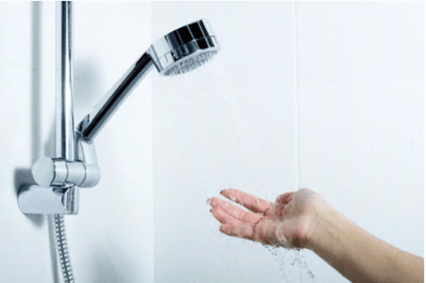 Installing an adjustable handheld shower with a 6 foot hose allows for easy control with minimal movement. If using a bath or shower chair, it also allows more flexibility to wash with more comfort and ease. They're easy to install and come with different functions or settings, so you can choose one that best suits your needs.