Thinking about designing your dream master bathroom? If you have a small bathroom it may be hard to fit in all of your ideas. We like to think that even with a smaller bathroom, you can still make it luxurious. We've outlined below some small bathroom, big design ideas for you to consider.
ADD A WALK IN SHOWER

A walk in shower can make a small space feel more open – especially when using a neutral tile and glass doors. The visible space that is now open and no longer hidden behind a shower curtain making the space feel larger even though the footprint hasn't changed. Plus it can transition life stages easily as most walk in showers have low or zero threshold entries.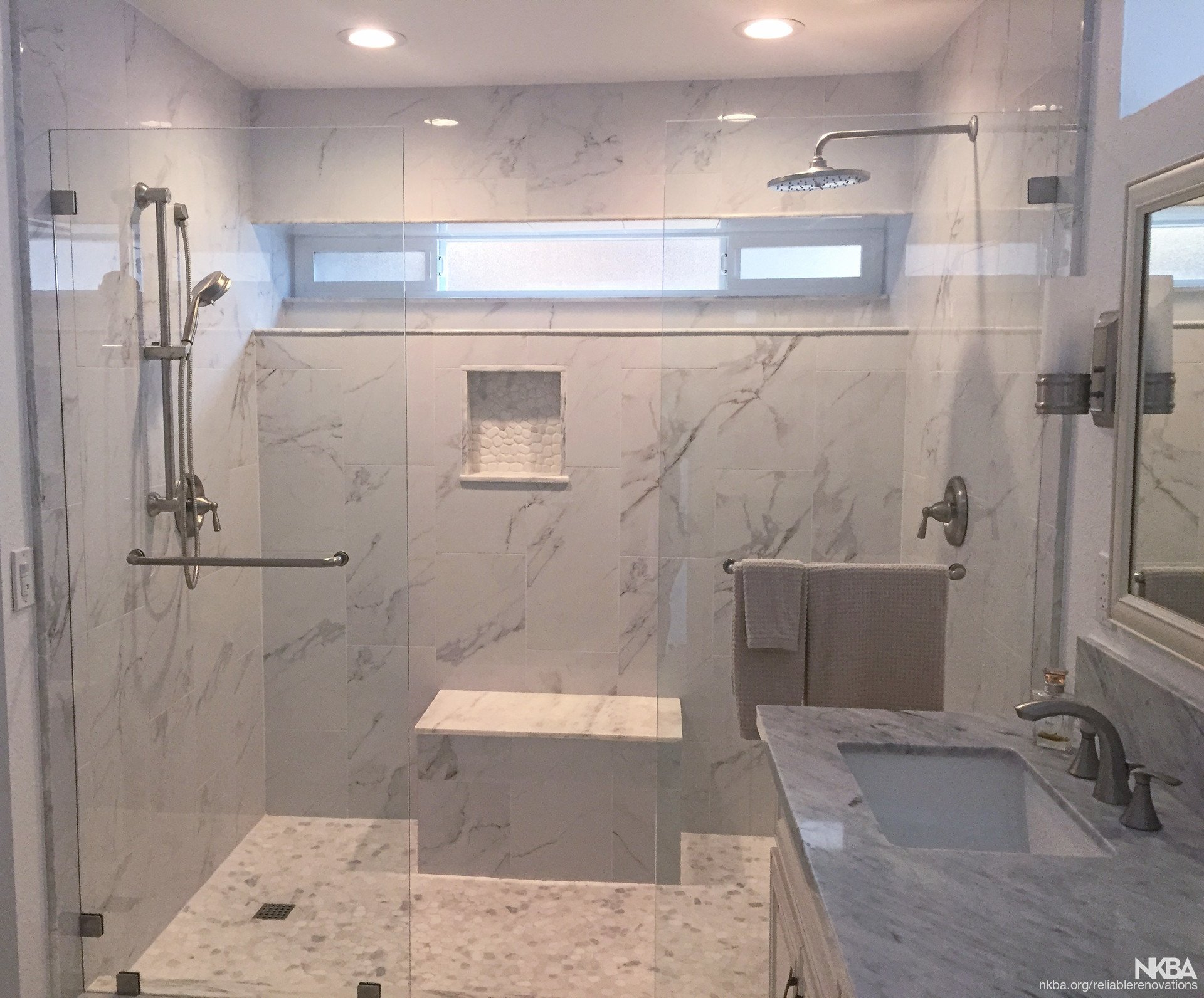 ADD A SHOWER SEAT OR CORNER SHELF
There are many routes you can go with this. When considering adding a shower seat for the extra safety & security, you should consider the safety features along with the design. Our Teak shower benches will provide you with the peace of mind that you won't have to worry about slipping & falling due to wet surfaces as well as the luxurious aspect of including wooden Teak into your bathroom design. It's a fancier alternative to a standard shower bench that you might find in a nursing home or hospital and it matches well with our Signature Series Horizon Teak grab bar for even more safety & security.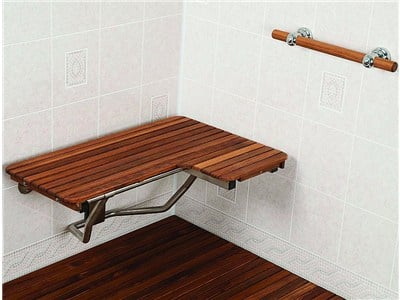 INCORPORATE MATCHING HARDWARE
Matching hardware finishes allows for visual continuity and helps make a small space seem larger. Additionally, given that it is a small space – it's a little easier to splurge on higher end or bold finishes to really give your small space a big design feel.

USE HOOKS INSTEAD OF A TOWEL BAR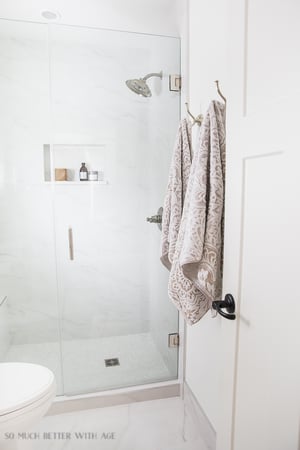 Using towel and robe hooks instead of a towel bar also allows you to create the illusion of a larger space within your design. Be sure to hang your hooks at least twelve inches apart to allow wall space to be seen between your towels, otherwise it may create the opposite effect and make your space feel smaller.


MIX IT UP WITH TILE VARIATIONS
There are many different types of tiles you can use when designing your bathroom. We recommend using marble for ease in cleaning & maintenance. However, even if marble isn't your thing, there are many other tile options to consider that can add some variation to your bathroom's design.
To learn more about aging in place design and to see the personalized bathroom grab bar styles we can offer you, contact GreatGrabz today.