Looking to finally make that bathroom renovation to prepare your home for aging in place? You're in luck! We've outlined below some accessible and ADA-compliant design trends that you can incorporate into your project.
MATTE BLACK COLOR CONTRAST
The Matte Black finish is a huge trend growing in popularity for homeowners renovating their bathroom. Fixtures such as faucets, sinks, toilets, towel rails, and grab bars in Matte Black would provide a nice contrast with a white wall or tile background.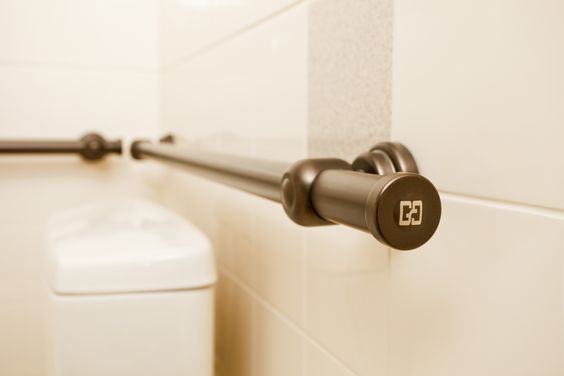 WALK-IN SHOWERS/SHOWER SEATS
The bathtub is often one of the biggest hazards in the bathroom. Seniors attempting to step over the tub can lead to slips and falls that could easily be avoided with an updated layout.
One solution is to remove the tub altogether and replace it with a walk-in shower, so you could roll a wheelchair in if needed. This would also allow you to add a shower seat, so you don't have to stand while showering.
If you'd like to keep the tub, however, you can also modify it into a walk-in tub to reduce the risk of tripping over the edge. Many home renovations today incorporate walk-in showers in the bathroom to prepare for aging in place and provide a modern look and feel.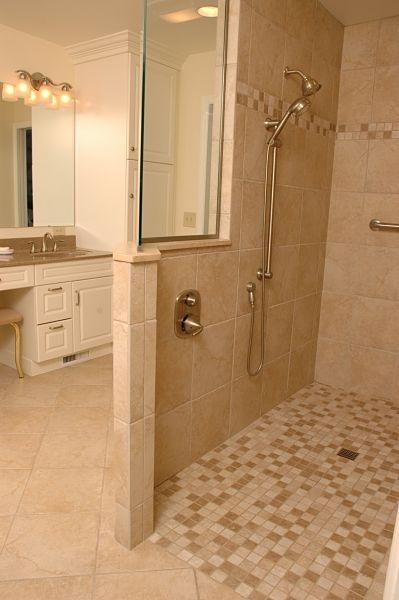 GRAB BAR DESIGN
Grab bars are evolving into becoming more than just boring stainless steel bars that you would picture in a hospital bathroom. Homeowners renovating for aging in place are considering the design and shape of their grab bar among other things to complement the tiles and walls in their shower.
Teak, acrylic, and metal are just a few of the options you can choose from when picking out the right grab bar style for your next remodeling project.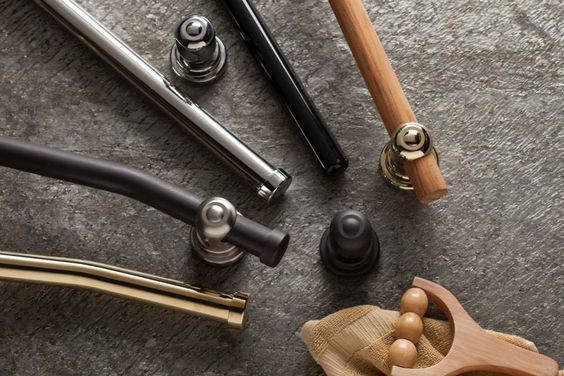 SUSTAINABILITY
Materials are important in maintaining health and safety. Incorporating something that works well in the overall project while also using a sustainable, responsibly sourced material is key.
One of our favorite solutions is our teak Horizon grab bar. The customizable finishes and mounting fixtures make it perfect for any design, and the teak is a soft, responsibly sourced material for a spa-like feeling.
Sustainable resources are slightly higher in cost, but generally, if a client is seeking those types of resources, they are aware of the increased price tag that accompanies them.
As an example, the teak Horizon bar is hand-turned on a lathe and sealed with oil, whereas our Horizon acrylic version of the same bar is all machine made. A client who is looking to design the spa retreat in their home bathroom should be aware of the increased cost of the responsibly sourced teak.
Interested in learning how we can help incorporate some of these trends into your next remodeling project? Reach out to us here to get our expert advice.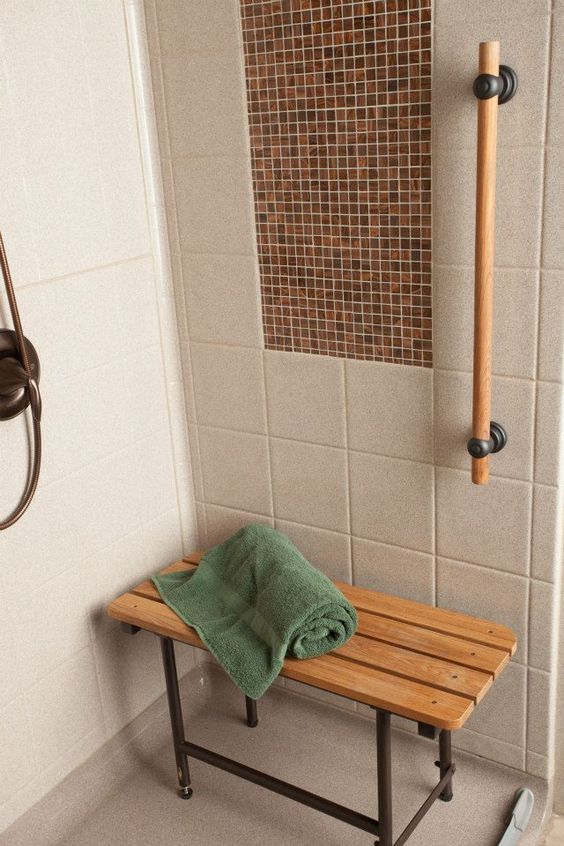 To learn more about aging in place design and to see the other personalized grab bar styles we offer for you, contact GreatGrabz today.