Nothing is more relaxing than getting away for a spa day. However, a trip to the spa can be quite expensive, and taking the time out of the day can be difficult as well. Luckily for you, we've listed below five (5) ways you can design your own natural spa-like bathroom.
Install a teak grab bar
If you really want to give your bathroom that "natural" look, consider the materials used in your vanities and fixtures. The Horizon Teak Grab bar with interchangeable mounts allows for full customization to suit any bathroom renovation project and gives you that "natural" wooden look & feel. The mounting plate that unscrews from the bottom of the mount makes it a breeze to install in any shower.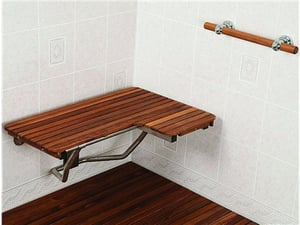 install a teak shower seat
The Seaport Teak Seat is available in a variety of sizes and brings natural materials into the shower while providing safety. Available with or without legs, either style is functional, safe and stylish.
Try incorporating a vessel sink
A vessel sink is a basin that sits on top of a bathroom vanity or counter, rather than inset like a traditional drop-in or under-mount sink. While they may be losing their popularity, they are the perfect solution for incorporating natural materials as they can be made from wood, stone or marble.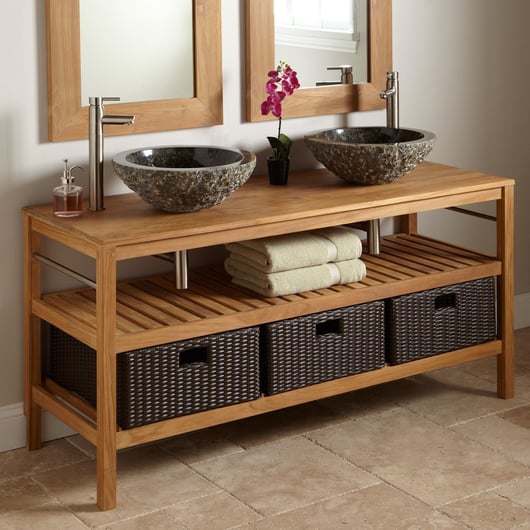 Have large windows for natural sunlight
One way to bring nature into your space is through the use of large windows. Replacing old outdated windows with large foldable window walls or windows that extend to the floor give the appearance of being outside when in the bathroom. What better way to relax in your natural, spa-like bathroom that to enjoy the views of nature from your tub or shower!
Consider a natural stone finish for your wall tiles
There are many different types of stone finishes you can use for your wall tiles when designing your bathroom. Natural stone provides a level of luxury and sophistication you don't see in your everyday bathroom. If you have room in your budget, consider using natural stone to take the quality of your bathroom to the next level.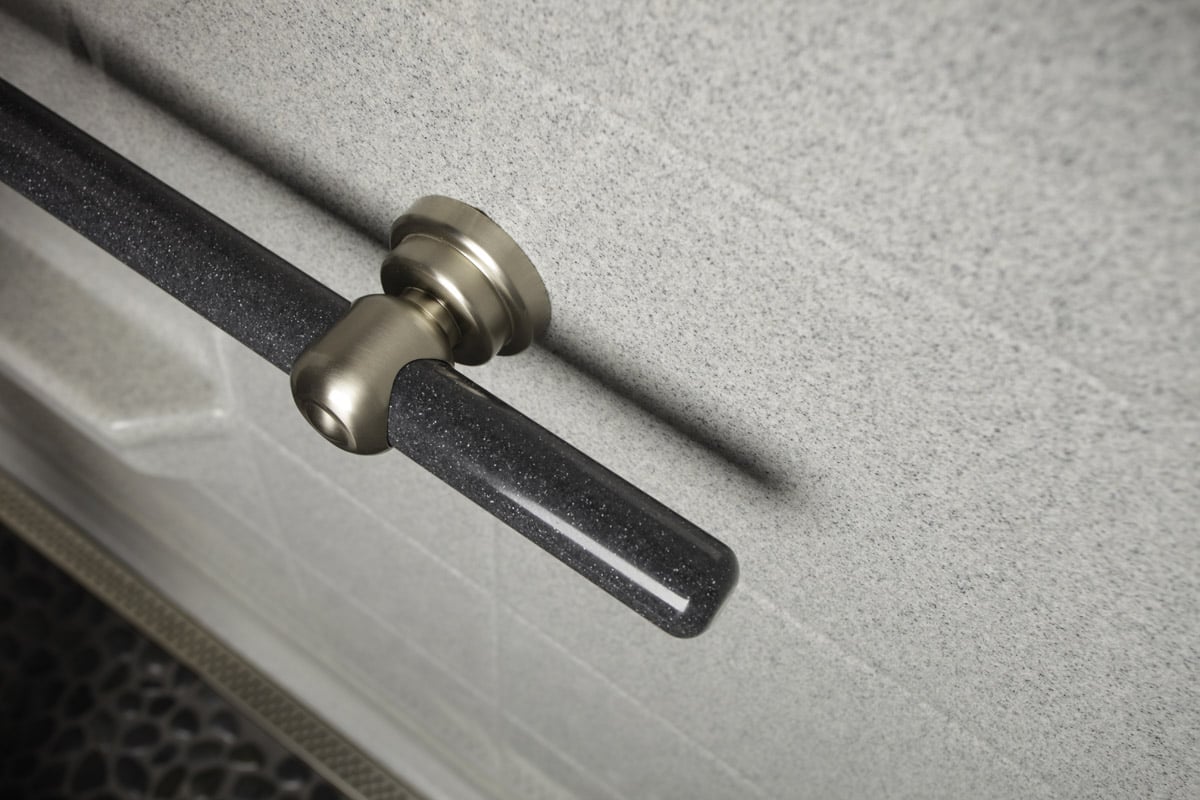 Our favorite finish is marble given the ease of cleaning compared to other materials. On the bright side, if marble isn't the look you're going for, there are many other natural stone variations you can use for your bathroom.
To learn more about aging in place design and to see the personalized bathroom grab bar styles we can offer you, contact GreatGrabz today.