We recently conducted an interview with Mark Simpson of DFW Grab Bars to ask him about founding a successful accessibility minded contracting business, his experience, and where he sees the industry going in the future. Mark has over 35 years of experience as a contractor and decided in 2016 to start DFW Grab Bars, where he would focus on helping others remain in their homes longer while receiving independence and freedom.
We wanted to say congratulations on the success of DFW Grab Bars! Could you tell us a little more about your company and mission?
DFW Grab Bars (Dallas, Fort Worth Grab Bars) was founded in 2018. I was a custom home builder and hands on remodeling contractor for the last 35 years. My company lost just about everything in the 2008 recession and forced me to look for a new career. During this transition, I learned web design and marketing. One thing that I learned in starting a new business in today's marketplace is to focus on a niche market. After installing a couple of grab bars at the tail end of a remodel project that I was doing, it gave me the idea to research accessibility products and contracting. I found that the grab bar industry could provide me a way into building a new business model focusing on installing safety railings throughout the home or business.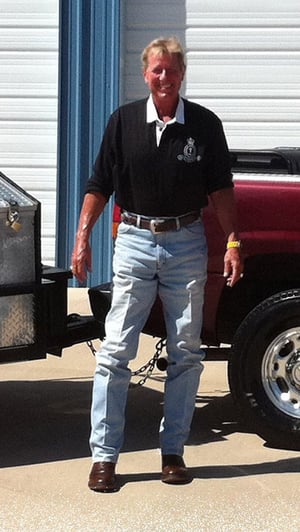 Injuries and accidents in the bathroom are staggering and I believe most people are completely unaware as to how dangerous their bathroom can really be. With the "Baby Boomer" generation coming of age, I see a bright future in the area of helping people maintain their independence so that they can stay in their home longer rather than aging in a hospital or nursing room.
I currently provide and install safety grab bars for homes and business. I also install ADA compliant safety railings (interior & exterior) for restaurants and business's, as well as other misc. bathroom accessories such as shower seats, hand sprayers etc.
I have found that most people do not know where to go to find someone who can install safety products in their home. Being a Baby Boomer myself and having gone through a couple of major surgeries has brought much awareness to the need of my mission. My mission is to bring as much awareness as I possibly can to those who want to maintain their independence and live in their homes longer.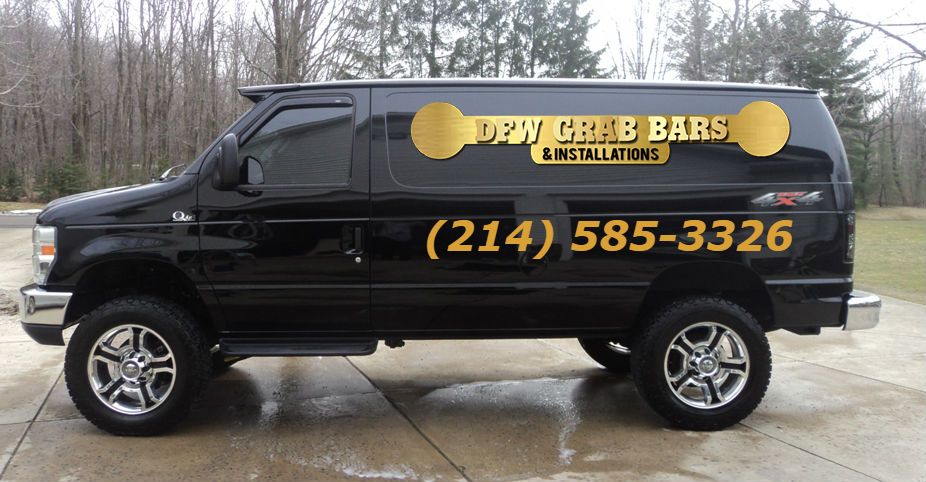 What can you tell us about the importance of accessible design in the bathroom?
There were a confirmed 4,866 people who drowned in their bathtub in 2014. That figure has more than doubled today. There were also a confirmed 36,338 deaths from slips & falls in the bathroom. Over 300,000 older adults are hospitalized each year for hip fractures. Over 95% of hip fractures are caused by slips & falls. The numbers speak for themselves. What most people are unaware of is that safety grab bars do not have to be like the institutional look that you find in public restrooms. Safety Grab Bars are available today in many different looks, styles and colors. They can actually complement the looks of a bathroom, while providing milestones of safety.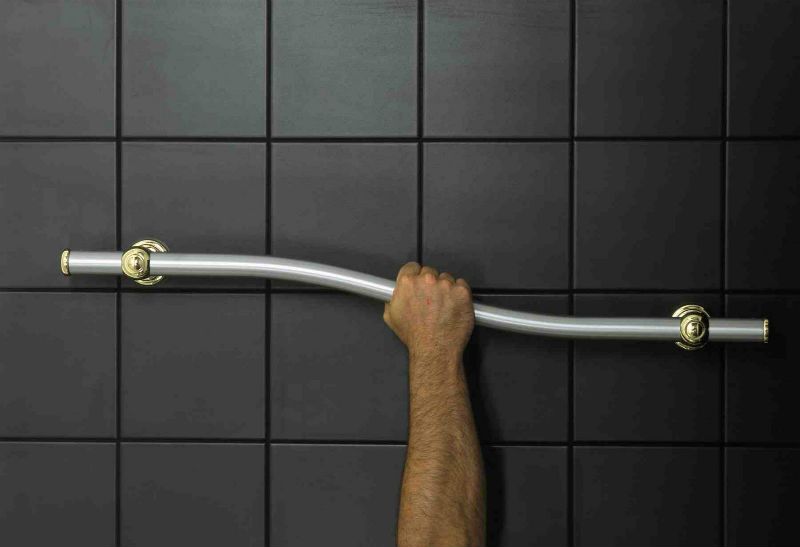 What design elements should be considered when renovating or designing a bathroom for accessible living?
Although I feel grab bars are the most important safety addition you can make to your bathroom, there are other items of equal value:
Most older homes have narrow doorways leading the bathrooms. Doorways need to be widened to accommodate people and walkers.
The right kind of flooring needs to be installed. Non-slip flooring is always on my list safety items to install.
Shower seats/chairs provide high margin for safety especially when combined with grab bars.
Hand sprayers for remote control of water discharge.
Replacing an old toilet or adding to the existing height of a toilet provides relief from bad knee & hip joints.
I always discuss a roll-in curbless showers if cost is not an issue.
Most bathrooms can be retrofitted and made much safer with investing only a few hundred dollars.
In regards to accessible and universal design, what are some current trends you have been seeing?
There are 3 trends that I am seeing in the grab bar marketplace.
The first trend that I am seeing is in new construction where open concept designs in bathrooms are becoming popular. There are less doorways and more open space for mobility. Unfortunately old bathrooms are too claustrophobic and are typically due for an upgrade. Residential bathrooms are not designed or built for ADA compliance because the bathrooms are too small. I use the ADA as a guideline in counseling my clients for proper placement of grab bars in the shower and surrounding areas. More education and awareness needs to be brought forth in the home building industry in order to minimize the risk of injuries for future home buyers. My personal feeling is that all city and state agencies should require grab bars as standard bathroom modifications in all homes whether they are being freshly built or re-modifying an older home.
The second trend that I am seeing a lot of are suction cup grab bars. I am seeing more and more of these items show up on my jobs. The marketplace is not very well educated regarding the benefits of suction cup grab bars. What the media doesn't tell you is that these bars should only be used for assistive purposes only. Many of my clients find them useless after using them for a short amount of time. I tell folks that suction cup grab bars will work, but the catch is the bars need to be removed and re-applied with new suction after each bathing use. Unfortunately this does not apply most of the time and the end result is usually in a slip or fall. Safety Grab Bars, if placed in the right location for the user, can have a tremendous positive outcome.
The third trend that I am seeing is gold and polished brass fixtures being re-introduced into the marketplace. I think you will be seeing gold fixtures becoming more popular in the months ahead.

When did you first hear about GreatGrabz and what would you say is most important in terms of style, quality, and accessibility of products when specifying or recommending to a client?
I found the GreatGrabz line of grab bars while surfing the internet looking for grab bar products to sell and market in my new business back in late 2017. What I like about the GreatGrabz line is that these bars are giving customers alternatives to choose from as opposed to the traditional, institutional look of stainless steel grab bars. Quality and Finish are questions that I am fielding everyday. The GreatGrabz line of Grab Bars is a far superior line of grab bars that goes above and beyond your standard 1 piece bar design.
What would you say most architects, interior designers, or specifiers, overlook in most accessible design projects.
Being a custom home builder for 35 years, I have not once heard any architect or designer mention anything about bathroom safety in any presentations they have made to my clients... unless of course, I brought it up. I think from a manufacturing standpoint, the supplier needs to focus some of their marketing efforts aimed towards educating the architect/draftsmen/designer/builder with more awareness. Then I believe they will begin to see the value in helping their client base out when it comes to bathroom safety. This also applies to integrating safe features in the rest of the home.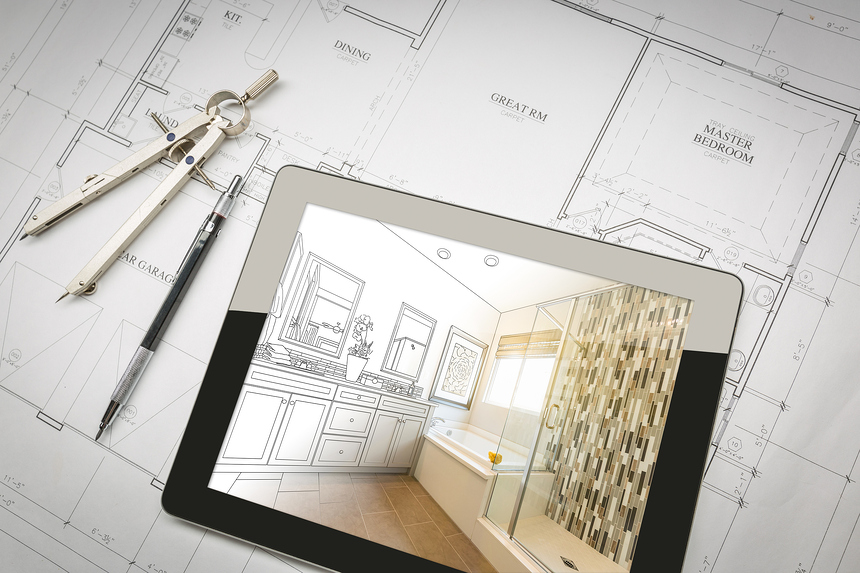 On another note, awareness for bathroom safety is slowly improving as many architects are now designing and building existing homes into assisted living spaces for the upcoming baby boomer generation. Which by the way if I had an investor, I would be taking charge in this area of building myself. Great potential exists in the area of remodeling homes to meet ADA standards for elderly occupancy.
Where do you think the world of accessible design should be in the next 10-15 years?
All Cities and States should implement and make mandatory basic and inexpensive safety products for the bathroom.
Most builders tend to try and cut out as many costs as possible in order to compete and make a profit. Unfortunately. this usually eliminates add-on features like grab bars and products that typically impact price.
The consumers are the ones that are going to have to advocate change. I think with the increase in baby boomers coming of age that we will eventually see more advertisements and information delivered to the marketplace focused on
fall prevention and elderly safety.
I personally would like to see every bathroom in the U.S. equipped with safety grab bars. The safety grab bar business is a tough business, but if you can tolerate all the startup problems associated with it I think in the long run it can really pay off. That's what I am banking on.
Thank you Mark Simpson
For more information on Mark Simpson and his company DFW Grab Bars, be sure to check out his website to get his full story. If you're in need of expert advice or installation service for your next aging in place bathroom renovation, you can contact DFW Grab Bars here:
Phone: (214) 585-3326
Email: mark@dfwgrabbars.com
There are many renovations that you should consider to prepare your home for aging in place. To learn more about aging in place design and to see the personalized grab bar styles we can offer you, contact Great Grabz today.